3 piglets reserved for a very nice new hone. Cream, Ginger White and Black GT castrated boars.
Only have 2 left.
A Black Gold Tipped boar ( castrated) . He is a superb boar, good feet, great colour, 2 piri's etc.
Also one gilt (1 piri) however again very good features and a very nice 2 tone ginger colour.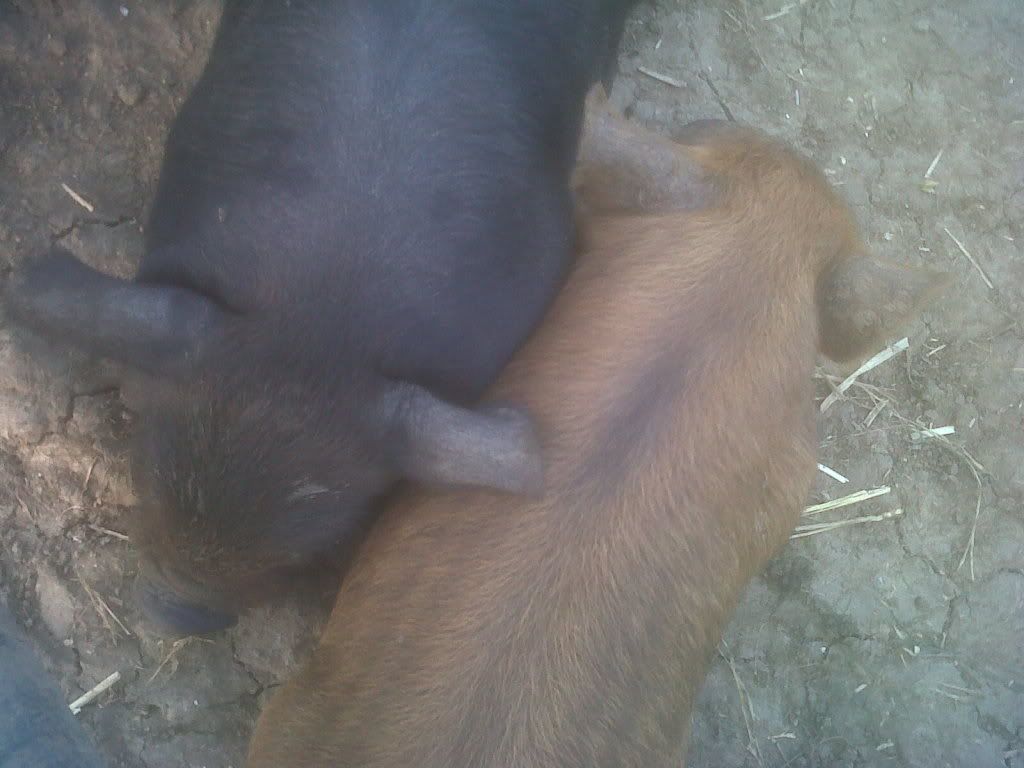 Tutaki / Sally bloodlines
Please contact Dave or Maggie
maggiechisholm@hotmail.com
or
dave.chisholm@ymail.com
Pictures below of litter born 1st May